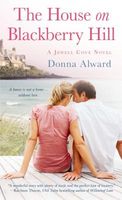 Series:
Jewell Cove
(Book 1)
When a young woman inherits a rundown mansion, the last thing she expects to find is the key to her heart…
Abby Foster is a fish out of water in the Maine coastal town of Jewell Cove. The crumbling Foster estate, left to her by a relative she never even knew, has everyone's eyes on her -- an eerie reminder of the long-buried family secrets that have haunted her…forever. Single, stunning, and sometimes too strong-willed for her own good, Abby's plan is to sell the house and hightail it back to Nova Scotia. But another part of her is intrigued by the idea of starting over somewhere new -- and finally learning the truth about her heritage.
Enter Tom Arseneault. The best contractor in Jewell Cove, Tom is determined to restore the beauty and prestige of the Foster mansion -- and maybe even work his charms on its beautiful new heir. The attraction between him and Abby is undeniable, and the more time Tom spends on the house the more he wants to be in it with her. But Abby's not sure she can trust him -- or anyone in Jewell Cove who seems to know more about her family history than she does. Home: Is it really where the heart is after all?
Good small town romance. Abby is a teacher in Canada when she gets word that she has inherited a house in Maine from a relative she didn't know she had. She arrives in town ready to do whatever necessary to get the house ready and sell it. But she is also intrigued by the idea of learning about the part of her family she never knew. Tom is the local contractor she hires to do the work on the house. He's always loved it and is happy to be the one to bring it back to life.
I liked both Abby and Tom. Abby is beautiful, independent, and determined. She also has a lot of anger directed at her great aunt, unhappy that there had been no contact at all from that side of the family. It didn't take long for Abby to become interested in learning more about her. There was also something about the house itself that drew her in. Tom is a pretty laid back guy who has a close relationship with his family and friends. He wants to work on the house and is determined to convince Abby that he's the only one who can do it justice.
Their initial meeting was a bit rocky, as Tom came on a little strong in his quest to win the bid. Abby is no pushover, and I loved seeing her follow through on her threat to call the cops. That scene was pretty funny. But once they came to an agreement, their friendship started to grow. It was complicated by the fact that they were attracted to each other, but both have issues that keep them from giving in to it. Abby grew up in a turbulent household, eventually feeling as though she loses everyone she ever cares about. This causes her to protect her heart, not giving herself a chance to grow too close to anyone. Tom had the bad luck to fall in love with the same woman his cousin loved. She picked his cousin, but that wasn't the end of the problem. Now she is dead and Tom is still grieving, as well as feeling some guilt over the rift with his cousin. I liked seeing Abby open up to Tom about what she learns about her family, and the support he gives her as she deals with it. There are a couple instances when they are on opposite sides of an issue, but even when furious with each other they eventually manage to talk it out. There is one confrontation at the end that got very emotional, but it also helped both of them see how they were running from life. I liked Abby's big moment at the end.
The mystery of Abby's family was really good. I liked the way she didn't completely freak when the ghost appeared. Abby's search for the truth of what had really happened to her aunt was intriguing and I liked the way it was handled.
I really liked the secondary characters, most of whom were Tom's family. It was obvious that there was a lot of love there, but there were also realistic tensions. Tom's female relations are determined to fix the rift between Tom and his cousin and aren't very subtle about it. They also have that matchmaking glint in their eyes when they look at Tom and Abby. I especially liked Sarah and Jess, and the way they pulled Abby into a friendship with them. Their "slumber party" was fun. I also liked the way that they all pulled together in times of trouble. I'm looking forward to the next book.