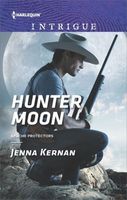 Series:
Apache Protectors
(Book 2)
The Warrior's Redemption
Clay Cosen wants nothing more than to put his dark past behind him, but his work impounding free-roaming cattle is creating new enemies. Rancher Isabel Nosie has her own reasons to mistrust him. She loved him once, and she's never forgiven him for her fiancé's death -- a death she thinks Clay could have prevented. When someone starts killing her cattle, though, she has no choice but to turn to the best tracker on the reservation.
Soon, Izzie herself is in danger, and Clay's attempts to protect her and clear her name make him a target -- and a suspect. Clay risks losing everything: the respect of his family and his tribe, and the woman he's never stopped loving.
Very good book. Clay has been working hard to overcome his reputation, but has the feeling that everyone is just waiting for him to screw up again. That day may not be far off when Clay comes across Izzie while shots are being fired at her. Add that to her cattle being impounded, and it looks like Izzie has big problems. He's stayed away from her for years, but when she comes to him for help, he can't say no.
Clay and Izzie have a history. They had been in love as teenagers, but Clay was handling some family issues badly, giving him a troublesome reputation. Izzie's parents didn't approve of him, and bowing to pressure, she ended her relationship with him. A brief relationship with Clay's friend ended when he was killed in a robbery and Izzie blamed Clay. She refused to listen to his explanation, turning her back on him. She has ignored him ever since then, still giving in to pressure from her mother.
Izzie can't afford to lose any cattle, so she goes to Clay and asks for his help. She wouldn't blame him if he said no, but is relieved when he agrees. His skills soon uncover evidence that something strange is going on. Not everyone is happy about Clay's involvement, including his boss and his brothers, all of whom warn him to stay out of it. He can't do it, and the more he finds the more worried about her he becomes.
Both Clay and Izzie are wary around each other at first. There is still a lot of hurt lingering from their past, and a reluctance to trust each other. As they spend time together on their investigation they have the chance to overcome some of that. The more she sees of Clay, the more she sees past the reputation to the Clay she used to know. She is torn between what she wants to believe and all the things she has been told. Clay still cares about her, but believes that she would no longer want him. One thing neither can deny is the attraction between them. However, giving in doesn't make the issues between them disappear. Izzie has an eye opening experience when she runs into her own problems with the law, and Clay gets a taste of her experience from six years earlier. I liked that both of them learned something about themselves and each other from it.
The mystery going on around Izzie's property was complicated. There were multiple possibilities on who was behind it and why. I loved Clay's tenacity and how he was able to get to the root of the problem. Seeing him gain the support and help of his brothers as each step was revealed was very satisfying. The final confrontation was intense as Clay uses his skills to save them from those who want Izzie dead.
The ending was great, as Izzie has her big moment, showing Clay just how much she cares. Clay also gets the surprise of his life with an unexpected request from his brother, showing just how far he has come. There's also progress on the search for their little sister.